At Strong IPTV you can be sure you are getting the highest quality IPTV streams with over 14,000 IPTV channels and On-demand movies to choose from.
Some of our popular guides: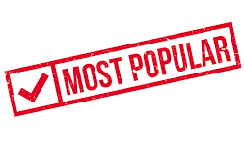 How To Install IPTV On The Amazon Firestick – In this guide you will learn how you can download and install your iptv subscription onto a firestick easily.
How To Download And Install STB Emulator On A Firestick – In this guide you will be shown how to download and install one of the most well designed IPTV apps on your firestick.
Become a IPTV Reseller – You can become a IPTV reseller and start your own IPTV business easily with Strong IPTV.
See – How To Install The Strong IPTV App
"Been using Strong IPTV for the last 2 years and I'm so glad I found them. Their channels are high quality, unlike the other iptv providers I have used in the past. They also have
world tv subscription
and cover worldwide IPTV. Thanks for looking after me strong IPTV I now have excuses to not spend as much time with the wife"
"Great service and top team. I have been with you now for 6 months and must admit it's the best
UK IPTV
service around. Some of my mates are with different people and are not getting a good service so when their subscription runs out they are coming to you. Keep up the good work"